I love how the smell of essential oils moves throughout my house, making everything smell fresh and wonderful. I love how when I apply essential oils to my skin, it gives me a sense of well-being and peace.
To get started using therapeutic grade essential oils with your family, I recommend purchasing the Young Living Premium Starter Kit. This way, you'll enjoy wholesale prices all the time. It includes eleven of Young Living's most popular essential oil singles and blends, an ultrasonic diffuser, essential oil samples for sharing, and 2 NingXia Red immune boosting drinks. In addition, I'll send you two free Trivium Pursuit books as a thank you gift.
Becoming a wholesale member of Young Living Essential Oils is quick and easy and gives you an instant 24% wholesale discount on hundreds of products.
Some of you are wholesale members at Sam's or Costco, so you understand the benefits associated with wholesale buying. However, with Young Living, unlike Costco or Sam's Club, you don't have to pay a registration fee to join.
As long as you spend at least $50.00 during the year, you'll maintain your wholesale status — there are no yearly renewals. It's that easy. No selling. No monthly requirements.
In other words, all you have to do to get wholesale prices is order a Young Living Premium Starter Kit. It's that simple.
What you'll get with your Young Living Premium Starter Kit:
–-Your choice of diffuser
–11 Oils
–Lavender 5-ml
–Peppermint Vitality 5-ml
–Lemon Vitality 5-ml
–Copaiba Vitality 5-ml
–Frankincense 5-ml
–Thieves Vitality 5-ml
–Citrus Fresh 5-ml
–Raven 5-ml
–DiGize Vitality 5-ml
–PanAway 5-ml
–Stress Away 5-ml
–AromaGlide Roller Fitment
–Thieves Household Cleaner 1-oz. sample
–10 Love It? Share It! Sample Business Cards
–10 Love It? Share It! Sample Oil Bottles
–2 NingXia Red 2-oz. samples
–Product Guide and Product Price List
–Essential Oils Magazine
–Essential Edge News
–Member Resources
The value of the Young Living Premium Starter Kit is over $300, while the initial investment starts at only $160.
In addition, when you choose the Premium Starter Kit, I will send you two of the following Trivium Pursuit books. This is our thank you gift for you.
Choose two of the following books:
—Ancient History from Primary Sources: A Literary Timeline
—Teaching the Trivium: Christian Homeschooling in a Classical Style
—Handy English Encoder Decoder
—A Greek Alphabetarion: A Primer for Teaching How to Read, Write & Pronounce Ancient & Biblical Greek
—A Greek Hupogrammon: A Beginner's Copybook for the Greek Alphabet with Pronunciations
—Bless the Lord: The 103rd Psalm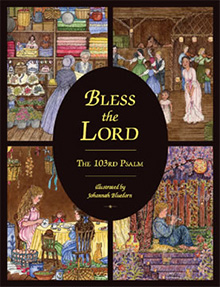 IN ADDITION, if you sign up for Essential Rewards during the month of April you will receive an extra 5ml bottle of oil.
Get started now. Simply follow the directions here or feel free to contact me (515-249-3611) for personalized help. After you place your order, contact me with the title of the Trivium Pursuit books you'd like.