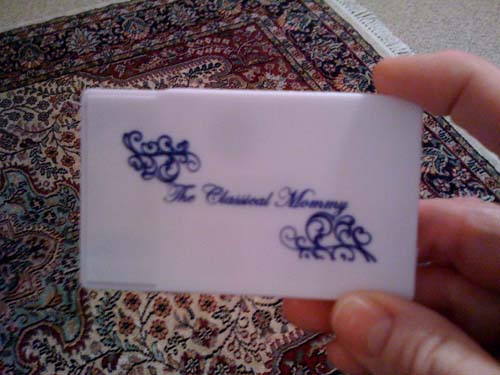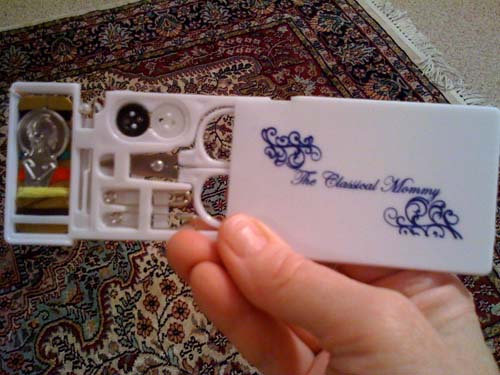 …and if you don't like it, well then, I guess I've pushed your button.
Would you like to win one of these authentic Classical Mommy sewing kits? The first ten people to order from our catalog this week will receive a kit — you must request the kit when you place your order.
Sorry to keep you on pins and needles, but I need to cut this post short. You can follow the rest of the thread over at our Facebook page.