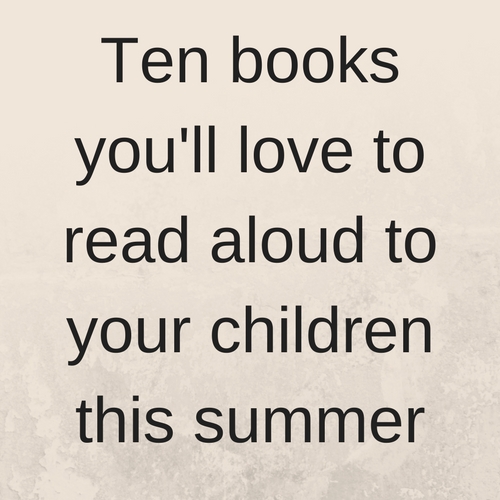 Here are some read-alouds which will liven up those long, lazy days of summer. Tell us what you think. Have you read them yet?
The Matchlock Gun
— Walter Edmonds
Will Edward be brave and follow his mother's instructions in protecting them from the French and Indians?
Wait for Me, Watch for Me, Eula Bee
— Patricia Beatty
Lewallen and his 4-year-old sister are captured by the Kiowa Indians. Will she wait for him while he escapes and brings help, or will she want to become part of the tribe?
Incident at Hawk's Hill
— Allan W. Eckert
Little Ben wanders off into the tall grass and disappears. The family fears the worse, but he is safe with a mother badger.
The Door in the Wall
— Marguerite de Angeli
Young Robin is crippled by a strange illness which makes him lame. Brother Luke helps him out of plague-ridden London and brings him to a castle where he learns to serve as a page.
The Wolves of Willoughby Chase
— Joan Aiken
Little Sylvia is sent to visit her rich cousin, but events take a turn for the worse. Set in England in the early 1800's, it is full of action, secret passageways, and a villain governess.
Shipwreck
— Howard Pease
Renny Mitchum is a mess boy aboard a trading schooner.
The Complete Adventures of the Borrowers
— Mary Norton
No summer is complete without reading at least one of The Borrowers books.
Little Britches: Father and I Were Ranchers
— Ralph Moody
Ralph Moody tells how his father moved their family to a ranch at the foot of the Rockies. You won't regret reading this.
Strawberry Girl
— Lois Lenski
Birdie Boyer's family has moved into palmetto country with the idea of raising strawberries, but trouble with the neighbors comes quickly.
Hittite Warrior
— Joanne Williamson
In this well-researched novel set in the time of the Judges, Uriah the Hittite and the child have found refuge with the Hebrews. Will they save the child from Moloch's forces?