From Jim Erskine at Homeschool Freebie of the Day: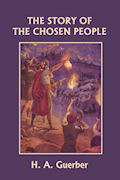 Our friends at Yesterday's Classics have put together an amazing package of 225 classic living books for your kindle, nook, or other e-reader device at a stunning price for one week only.
You can see it here.
(BE SURE TO Scroll down the page to see the huge library of books that is included in the pkg. It will take your breath away.)
Every Yesterday's Classics e-book is beautifully formatted & easy to navigate (unlike almost every cheapy kindle/nook ebooks you'll find), and include all the original illustrations from the printed editions when they are available. You'll use these in your homeschool for years to come.
We just love this great offer and jumped at the chance to offer it to our readers, but decided to go one step further and make it even BETTER for folks ordering through our link.
You can see our exclusive extra goodies here.
So if you purchase the Yesterday's Classics collection from our link from now until Jan 2nd, you'll receive BOTH of these collections. (Note: The bonus collection is NOT available anywhere else, it is only available when you purchase from us. And yes, we do make a few bucks from this referral, to help us keep our site up and running this coming year.)
By the way, Yesterday's Classics has a delightful free sample ebook on their offer page that you can download to see for yourself how beautifully formatted and well done their ebooks are. Be sure to take advantage of this, even if you aren't planning to purchase the whole package.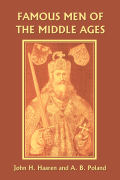 Hope you can take a look at this while it is available and take advantage of this opportunity to fill your kindle/nook/e-reader (and homeschool) with this truly amazing library of wonderful "living book" classics for the new year!
Your Friends,
The Erskine Family
HomeschoolFreebieOfTheDay.com