Have you seen Isaac Watts' logic book? Watts is mostly known for his hymns but he also wrote Logic, or The Right Use of Reason in the Inquiry After Truth With a Variety of Rules to Guard Against Error in the Affairs of Religion and Human Life, as well as in the Sciences. Logic was first published in 1724 and at that time considered a book for beginners. It was quite popular, going through twenty editions, and became the standard text on logic at Oxford (used there for over 100 years), Cambridge, Harvard and Yale.
Today's student would find Logic difficult, due to its antiquated language and sentence structure, but author Daniel Valles has produced a curriculum which makes it usable again.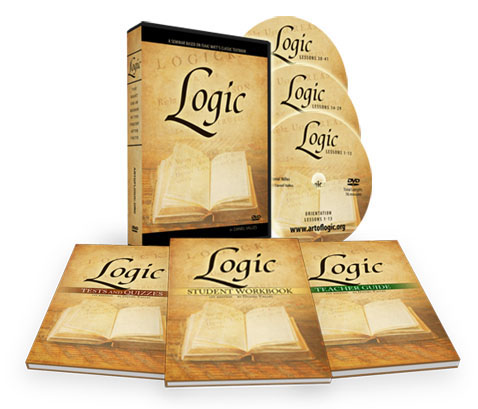 Taken from the Art of Logic web site:
Based on Isaac Watts' book, Logic, the Logic Seminar provides instruction in clear thinking from a Christian perspective on how to properly exercise our senses to discern between good and evil. If we cannot think clearly, we will not interpret God's Word clearly either. Set in 1776, this 3-DVD Set contains almost four hours of video and over forty short lessons enriched with an engaging colonial theme and cinematic illustrations. The entire curriculum includes a Student Workbook, Teacher Guide and Tests & Quiz Pack. Besides helping the students learn the fundamentals behind their thinking, they are largely taught what makes good thinking, how to judge rightly, and to be aware of what can affect or influence their thinking. Visit the website to preview all of the lessons and learn more about this unique approach to this vital subject of our thinking!
Now for the contest!!
In the comments below describe an activity, game, or exercise which will encourage good thinking skills.
The winner will receive a complete Logic Seminar Combo (DVD set, Student Workbook, Teacher Guide, and Test & Quiz Pack).
We'll pick a winner in a few days.