Home grown kids: A practical handbook for teaching your children at home
by Raymond and Dorothy Moore — This book gave me the word for how I wanted to educate my kids — it was called "homeschooling." I loved that word.
For the Children's Sake: Foundations of Education for Home and School
by Susan Schaeffer Macaulay — Another foundational book which helped me bond with my children and fall in love with homeschooling.
McGuffey's Eclectic Readers 7 Volume Set Primer Through The Sixth
— In 1979 we bought a set of McGuffey's Readers. It was my very first homeschool curriculum purchase. I still have that set, and now my grown kids borrow it for their own children. For all ages.
Art prints from art museum gift shops or wherever you can get them — I keep several of these prints (along with title and artist) taped to the living room walls, rotating them regularly.
Artes Latinae — The Latin curriculum I used and recommend — it is self-teaching, inexpensive, and thorough, which is perfect for the homeschooling family. For ages 11 through adult.
Building Thinking Skills — This series is the perfect introduction to logic. I always started Building Thinking Skills Level 2
with my a ten-year-olds and progressed to Building Thinking Skills Level 3 Figural
and then Building Thinking Skills Level 3 Verbal
.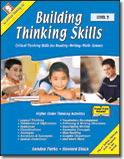 Critical Thinking in United States History — Another Critical Thinking Company product which I found to be valuable for teaching logic. Book 1 Colonies to Constitution
, Book 2 New Republic to Civil War
, Book 3 Reconstruction to Progressivism
, Book 4 Spanish-American War to Vietnam War
— For ages 12 and up.
Critical Thinking Book One (Grades 7-12)
and Critical Thinking, Book 2
— Another Critical Thinking Company product which I found to be valuable for teaching logic. For ages 12 and up.
English Handbook for Christian Schools
— A comprehensive English handbook with all the grammar, capitalization, punctuation, spelling, and sentence diagramming rules in one place. Very useful.
The Art-Literature Readers: Primer & Book One
by Eulalie Osgood Grover, Great Pictures and their Stories Book One
by Katherine Morris Lester, and Masterpieces in Art
by William C. Casey — There are other kinds of art-literature readers, but these are some I used.
The Elementary Spelling-Book. Being An Improvement On The American Spelling Book
by Noah Webster — See our article How to Use Webster's Speller to Teach Spelling, Handwriting, Grammar, and Vocabulary.
A Child's History of England
by Charles Dickens — Best little history book ever, written long ago by Charles Dickens.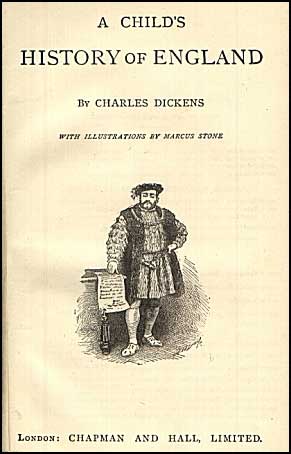 Nature/Science Readers — These are reprints of 19th and early 20th century science/nature readers. Christian Liberty Press has recently reprinted a series.
Microscope — Long ago, I purchased a used university microscope with all the bells and whistles, and it has been worth every penny spent on it. Once you have a microscope you can order things like this or this.
The Wall Chart of World History (From Earliest Times To The Present)
— One of my most valuable possessions. Over 15-feet long, it is an illustrated timeline and includes Biblical and world historical events. Follows Ussher's timeline.
The Reese Chronological Study Bible: King James Version
— A true chronological Bible. I would prefer it wasn't the KJV, but it doesn't come in any other version.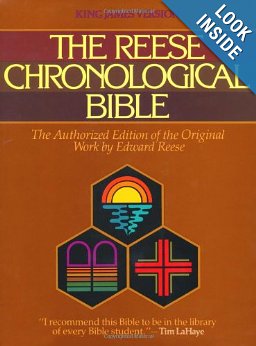 Trivium Pursuit's List of National Contests and Exams Open to Homeschoolers — List of contests which I started compiling back in the 80's. Check out our article Contests in Your Curriculum.
Your Family, God's Way: Developing and Sustaining Relationships in the Home
by Wayne A. Mack — The best family counseling book EVER.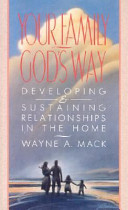 Hand That Rocks the Cradle: 400 Classic Books for Children
by Nathaniel Bluedorn — My list of classic read-alouds, compiled from 1981-2001.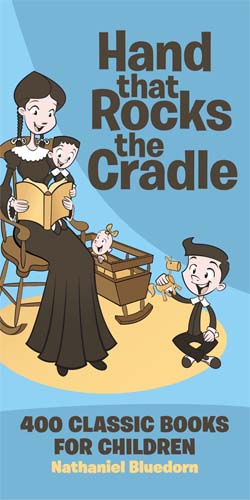 Audio Books — A life-saver for Mother.
Endangered Minds: Why Children Don't Think And What We Can Do About It
by Jane M. Healy — Read this before you start homeschooling.