UPDATE: Our winners are Lindsey, Karen a Vargo, Kendra, Claudia and Jessica.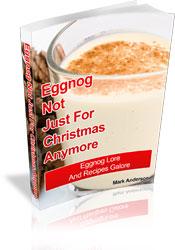 B. Mark Anderson of Grass Fed Recipes just released an ebook Eggnog: Not Just for Christmas Anymore.
50+ recipes for delicious eggnogs that people love, plus info on egg health & nutrition (it turns out they're even healthier than you thought).
$4.95 (50% off Holiday Sale right now) 
Purchase your ebook here.
Grass Fed Recipes is giving away five copies of this ebook. Leave a comment below and on Friday we'll pick five winners.