Day One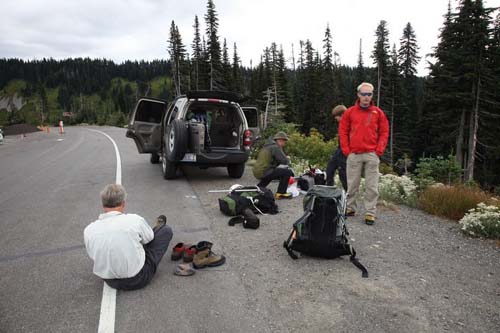 Hans Bluedorn, Nathaniel Bluedorn, David Rasmussen and sons Tyler and Dane climbed Mount Rainier on September 9-11.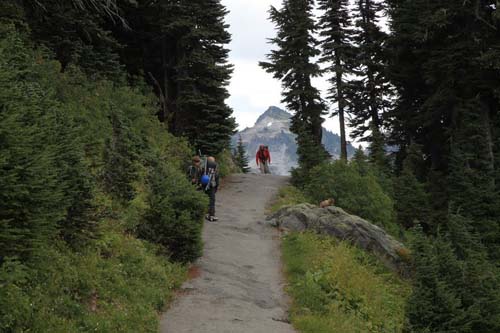 The easy part.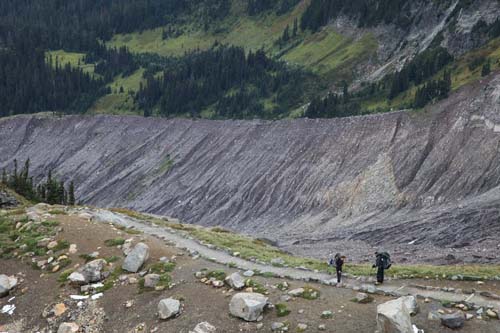 Up.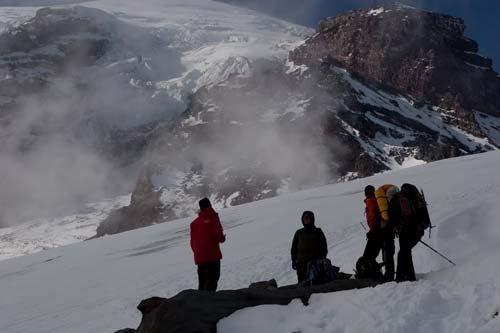 More up.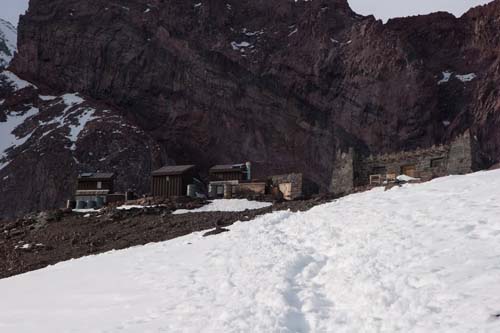 Spending the first night at Camp Muir (named after John Muir) — situated at 10,080 feet.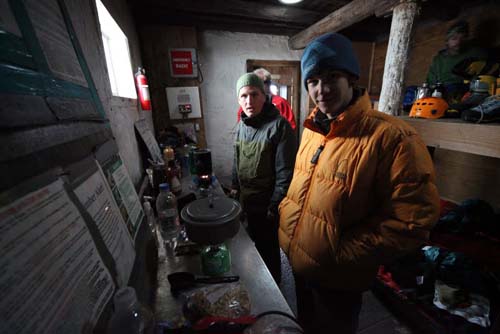 Inside Camp Muir (Nathaniel: It was the most horrible place I've ever slept. Very cold. Very windy.)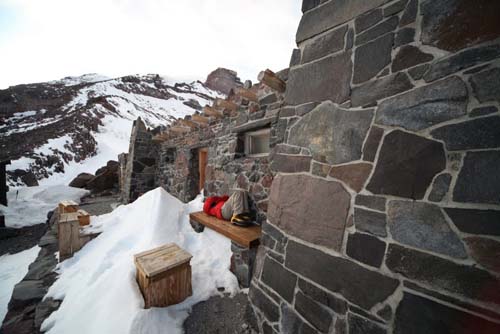 Hans resting up.
Day Two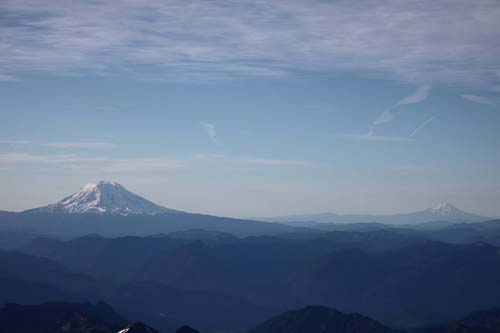 View of Mount Adams from Camp Muir.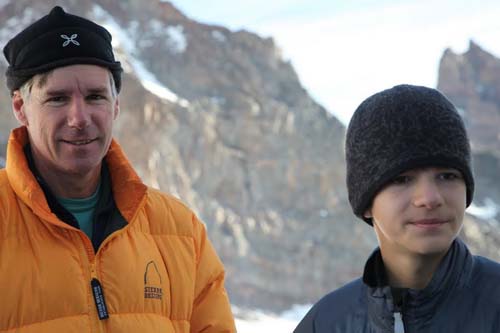 David Rasmussen and son
Park helicopter bringing in supplies to Camp Muir.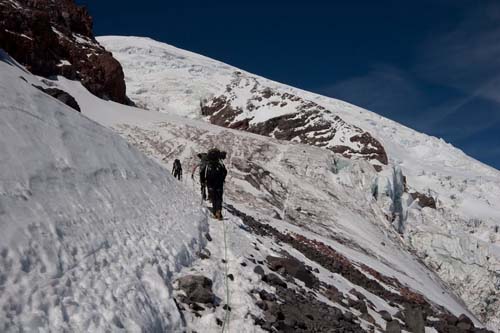 Continuing the climb up.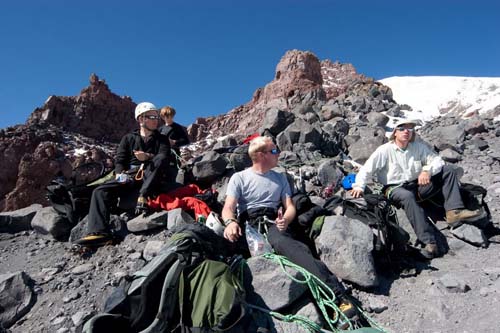 Not up.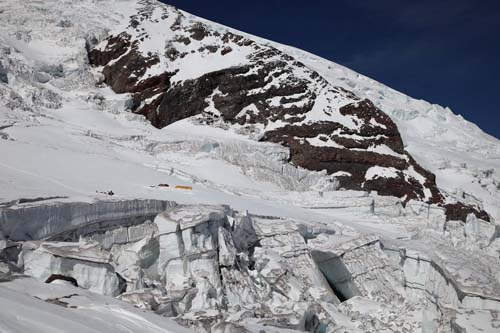 Spending the second night on Ingraham Flats Glacier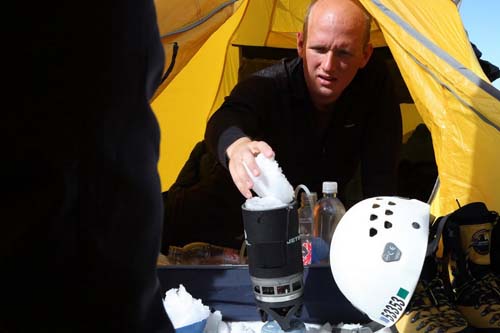 An important, but time-consuming part of the climb.
Day Three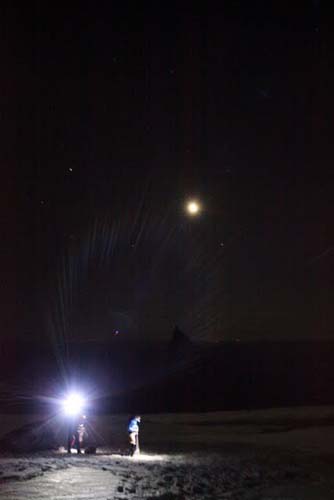 Starting out while it's still dark.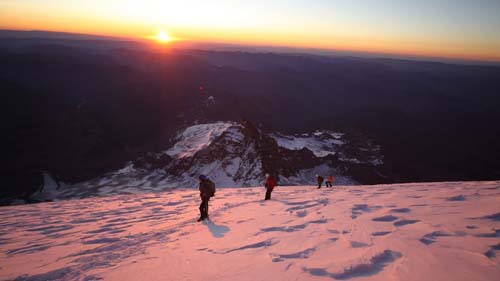 Here comes the sun.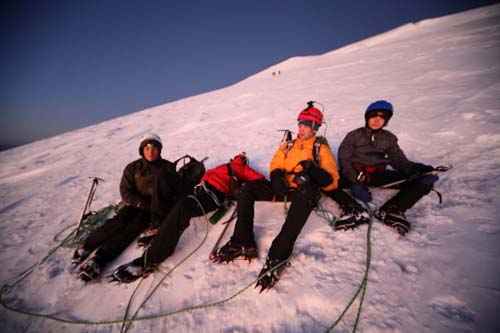 A struggle.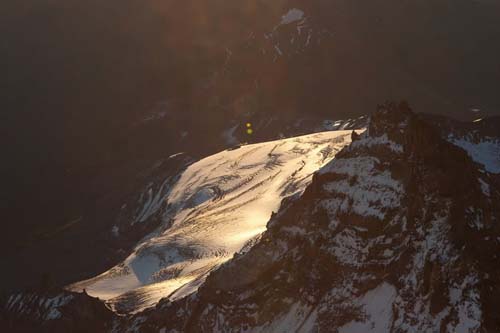 I'd like to enjoy the view — but can't breathe.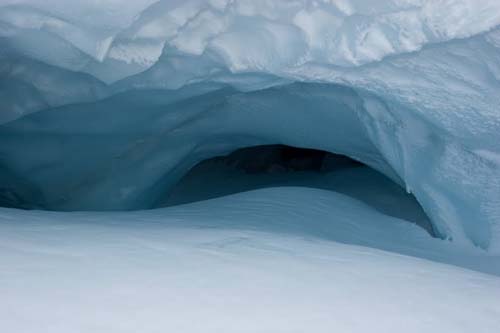 Don't go in there. Sasquatch moved to Rainier this summer.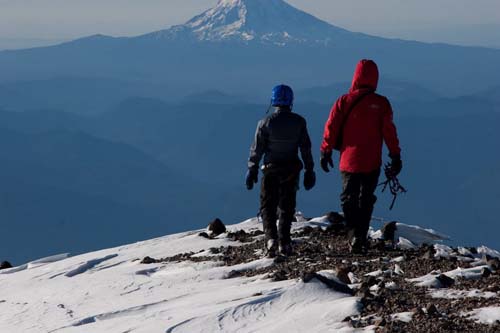 At the top.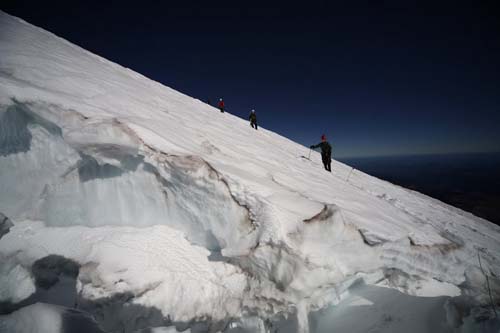 Down.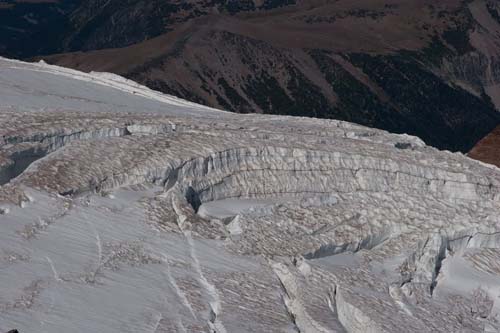 "Millions of dead things buried in rock layers laid down by water all over the earth." Ken Ham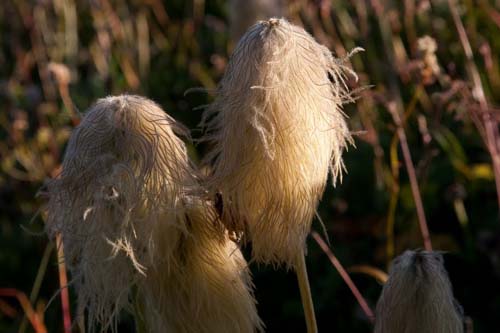 Unidentified Rainier vegetation.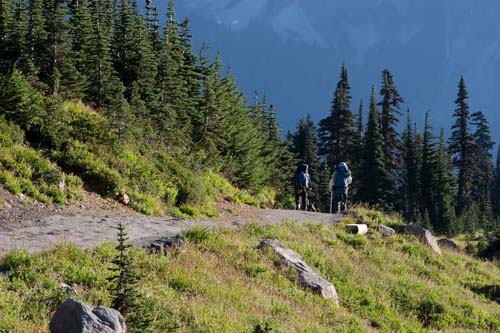 Mission accomplished.